[ad_1]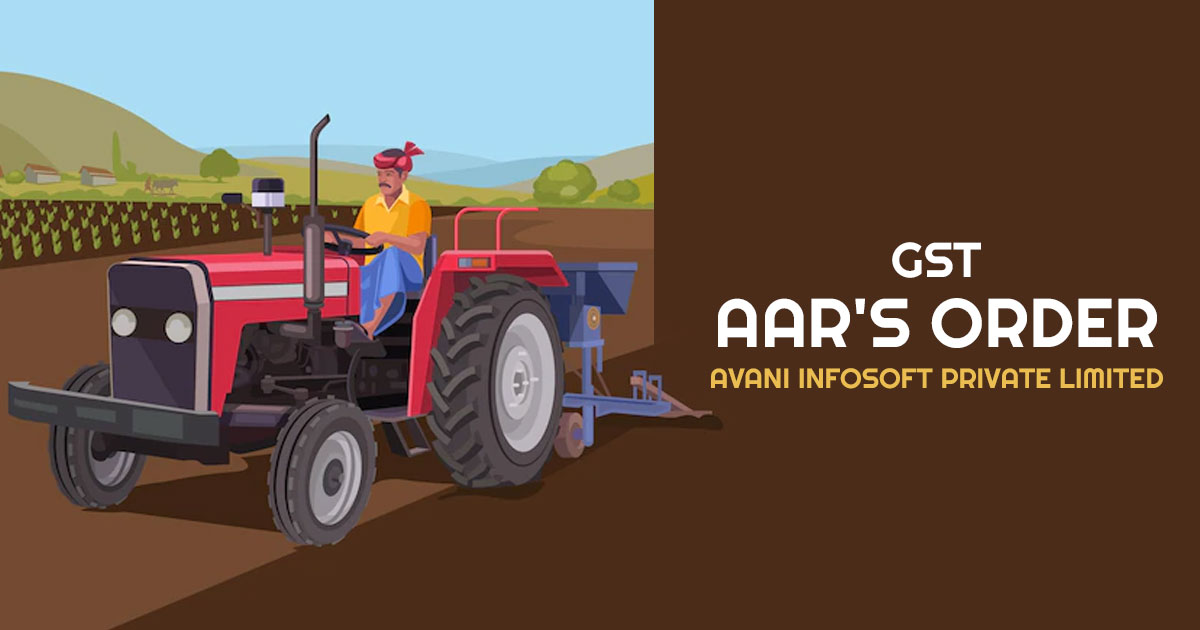 The Early Decision Authority (AAR) of the State of Karnataka has ruled that services to train and educate farmers in agroforestry through scientific research and knowledge are exempt from goods and services tax.
A panel of two MPs, Ravi Prasad and T. Kiran Reddy, sees that the applicants, through their mara-mitras, not only teach and educate farmers about agroforestry through scientific research and knowledge, but really support farmers from taking into account the demand for seedlings, collecting samples from nurseries on their plantations and tracking the survival of plantations.
The applicant is a registered natural person in accordance with Goods and Services Tax Lawenters into a service contract with M/s Isha Outreach Community Charity to provide farmers in the Covery Basin with tree-based farming extension services.
Under the service contract, the applicant will select Mara Mitras and additional Agricultural Extension Workers (AEW) to provide agricultural extension services and to educate and educate farmers in agroforestry through the application of research and knowledge. Isha Outreach teaches mara mitres, i.e. a finely tuned state-of-the-art information technology platform through which they communicate technical and scientific details, as well as methods for growing timber, horticultural and sericulture trees on their land.
Read also: Bommai: Farmers need GST exemption on agricultural products and fertilizers
Mara Mitras collects data about farmers, as well as information about the land and tree species that farmers want to plant. A Farmer's Guide will be implemented to take samples from the nursery. Once planted, tree survival rates will be collected using geotagged photos and the geolocation of each planted tree. The applicant appoints Taluk Managers, District Managers and State Project Managers for the project.
The Applicant seeks a preliminary determination as to whether the training and farmer education services provided by the Applicant are pursuant to a service contract between the Applicant and M/s Isha Outreach. exempt from goods and services tax.
Applicant, the definition of "agricultural expansion" in paragraph 2(C) of Notice No. 9/2017 – Integrated tax (rate) indicates that the services provided by M/s Isha Outreach under a service contract are subject to "agricultural expansion service". Thus, services are exempted from entry No. 57 of Notice No. 9/2017-Single tax (rate) dated 06/28/2017.
Featured: Helping Farmers, Government Allows 6% GST Subsidy for Apple Trays and Boxes
The AAR has shown that the word "agricultural extension" can be described as the application of scientific research and knowledge to agricultural approaches through training or farmer education.
AAR sees that the applicant, through Mara Mitras, trains farmers to grow plants by applying scientific research and knowledge. All additional activities of the applicant were carried out through the mara, from the selection of seedlings to assistance in transportation and planting, in order to monitor the survival of plants related to agricultural extension activities. Therefore, the plaintiff's services would fall under agricultural extension services.


[ad_2]

Source link